September 16, 2020
ARLANXEO Brings Innovative Products and Solutions for Future Mobility at RubberTech China 2020
ARLANXEO, a world-leading synthetic rubber company, today presents at RubberTech China 2020. Themed "Future Mobility", ARLANXEO showcases its industry-leading synthetic rubber products and solutions in mobility, daily necessities, sports, and various application areas, and shares insights on the future development of the rubber industry in a fast-changing environment.

​​​​​​​As the automotive industry is orienting its development towards a safer, more user-friendly, and more sustainable future, the exploration of lightweight and durable applications continues to be a major focus in the process of industrial upgrading. Meanwhile, the acceleration of the "New Infrastructure Plan" is also bringing about higher technical requirements for component parts in transportation and other key industries. In tune with the evolving industry trends, ARLANXEO continues to bring premium and innovative products to market.

During the trade fair, ARLANXEO demonstrated its high-performance grades from Keltan®, Therban®, Krynac®, and other leading products. With multiple advantageous properties, Keltan® products, for example, can be used in a variety of downstream areas, including but not limited to:
•    Coolant hose, with its good long-term service properties at both high and low-temperature and excellent coolant resistance.
•    Vacuum diaphragm and other parts, with its excellent high/low-temperature resistance, processability and dimensional stability.
•    Dense profile and sponge profile, with its excellent compression set and compression load deflection and smooth surface.
•    Expansion joint in rail transportation, with its good collapse resistance.

Among the innovative products showcased, Therban® series makes for a good choice for timing belt and air-conditioning seals due to its superior temperature and oil resistance, whereas seals and hydraulic hose produced from Krynac® display excellent oil and fuel resistance. 

In addition, ARLANXEO is showcasing its broad product range geared towards serving tire and specialty rubber applications, ARLANXEO's leading product brands Buna® and X_Butyl® are presented enabling outstanding road grip, durability, and mechanical properties in high performance tire, industrial and specialty application areas.

To further enhance customer experience through diversified digital tools, this year, ARLANXEO brought an innovative 3D auto model to demonstrate all ARLANXEO's products and applications in the components of a vehicle. Meanwhile, ARLANXEO also launched a WeChat mini-site to offer quick access to the company's full product portfolio. With this centralized digital platform, customers can easily download marketing materials, ask for samples, and stay connected with ARLANXEO commercial and technical service professionals.

In the afternoon of the first event day, ARLANXEO participated in the RubberTech Technical Conference. Under the topic "Elastomer applications in water management", Dr. Minjie Chen, Technical Manager, ARLANXEO in China and Wincent Feng, Technical Service & Application Development Manager, ARLANXEO in China, introduced a variety of water-related synthetic rubber products and innovative solutions in application areas of mobility, building and construction, daily necessities.

"This time of unprecedented pandemic has been challenging for the rubber industry, but new trends from downstream areas inspire us to innovate and strive toward long-term growth. Through this event, we hope to connect more with our customers and continue to safely, ethically, and sustainably meet their aspirations with innovative first-class products and services", said Sun Hong, Managing Director of ARLANXEO in China.
 
An overview of the ARLANXEO booth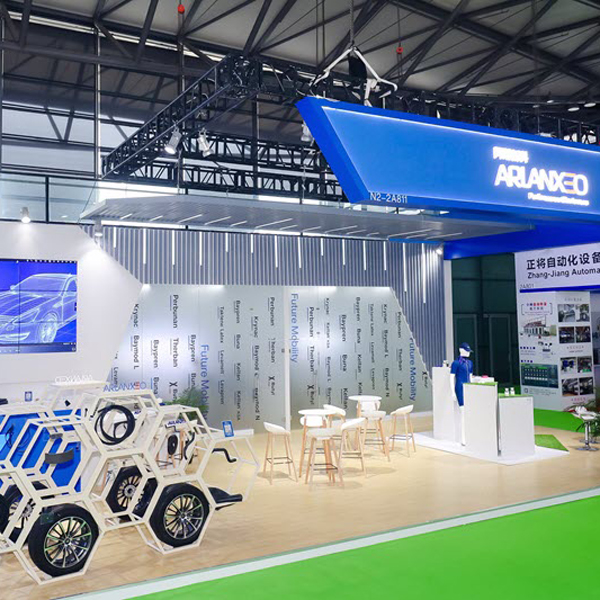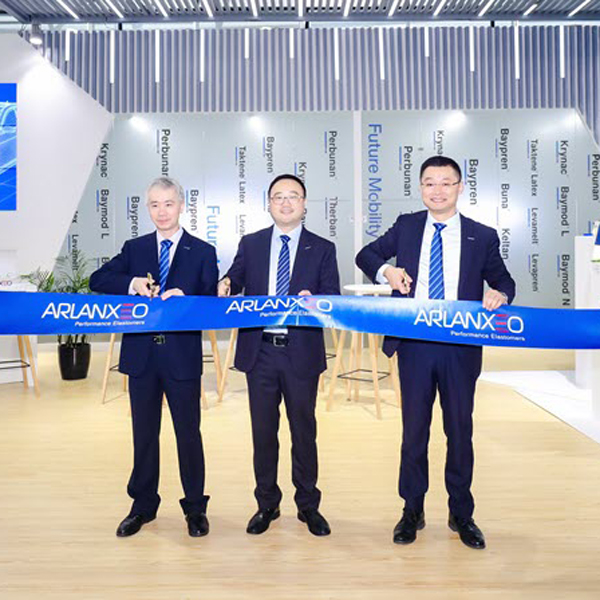 Ribbon cutting at the opening ceremony
ARLANXEO's showcasing its new 3D auto model APP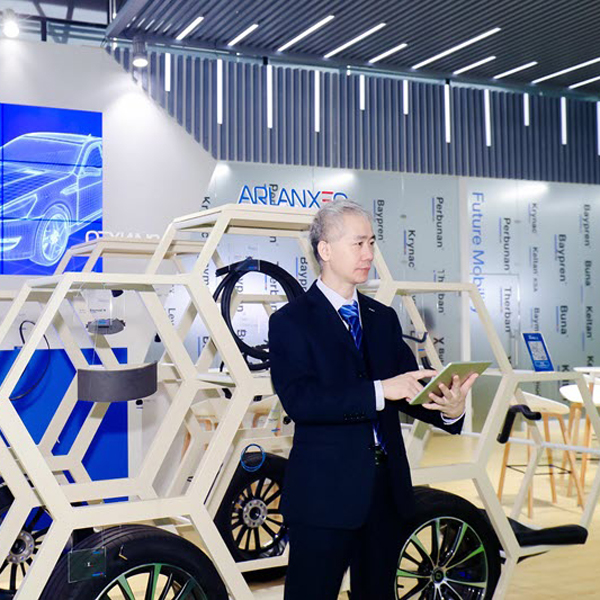 About ARLANXEO
ARLANXEO is one of the world's largest producers of synthetic rubber and a wholly owned subsidiary of Saudi Aramco, a leading producer of the energy and chemicals. ARLANXEO, develops, produces and markets high-performance rubbers with sales of around EUR 3 billion in 2019 with a presence at more than 12 production sites in 9 countries, and 5 technology centers around the world. Its products are used for a wide range of applications: from the automotive and tire industries to the electrical, construction and oil and gas industries.

ARLANXEO in China
Following the establishment of ARLANXEO in April 2016, ARLANXEO officially commenced operations in China on August 1, 2016. Headquartered in Changzhou, ARLANXEO has a staff of around 350 employees in China, with production facilities in Changzhou and Nantong, in addition to a sales and administration office in Shanghai. ARLANXEO is also a partner of a joint venture with TSRC Corporation located in Nantong.

Forward-Looking Statements
This news release may contain forward-looking statements based on current assumptions and forecasts made by ARLANXEO management. Various known and unknown risks, uncertainties and other factors could lead to material differences between the actual future results, financial situation, development or performance of the company and the estimates given here. The company assumes no liability whatsoever to update these forward-looking statements or to conform them to future events or developments.

Information for editors:
All ARLANXEO news releases and their accompanying photos can be found at https://www.arlanxeo.com/en/news-media/press-releases. For further information: media@arlanxeo.com.
X_Butyl® is a trademark of LANXESS Deutschland GmbH and registered in many countries worldwide and used under license.